The importance of community in motherhood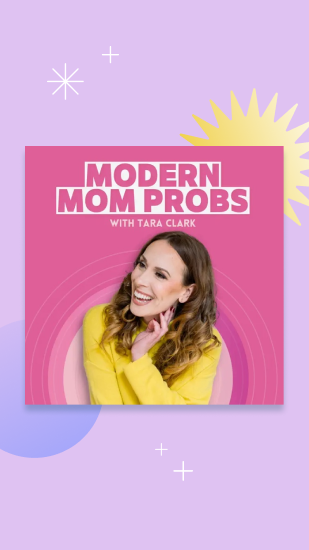 Modern Mom Probs with Tara Clark talks to Aubrey Grossen of ANYA and Megan Champion of Mothers Together about how important it is for moms to have systems of support.
I was overwhelmed and overstimulated and stayed quiet for a long time because I was too ashamed to speak up. And I didn't know who to talk to.
Motherhood is so many things, wonderful and fun, difficult and lonely. Every experience is different. But one thing is true for every mom no matter where they are on their journey or what it looks like: moms shouldn't do it alone. Finding a supportive community for connection and validation can make a big difference on a mom's outlook on motherhood and life in general.
Tara discusses the need for a supportive community with Aubrey and Meagan, and how they found themselves creating the very communities they needed and couldn't find.
About Tara Clark and Modern Mom Probs
Tara Clark is an author, content creator, mother, and the founder of Modern Mom Probs.
Modern Mom Probs is a parenting and lifestyle brand offering expert advice, insight, interviews, courses and merchandise, all designed to support and empower the modern-day mom.