What does it mean to be a Teamily?
At Marco Polo, we are more than just a group of awesome co-workers, we are a close-knit Teamily (Team + Family). We use our app the way it was intended, to keep close by chatting and sharing moments of joy, empathy, and love. From hockey games with the kids to cats purring on laptops, we get to see and learn so much more about each other than we would through typical "water cooler" conversations.
What is it like to work with us?
We're a small, distributed team that cares about working joyfully and making a difference in the world. We work hard at building an amazing product, and just as hard to create a culture of empathy, trust, and purpose. We strive for "work-life integration," and our Teamily includes chefs, home improvement experts, and community volunteers. In addition to generous medical, dental, and vision programs, some of our perks include: access to life-coaching, 401(k), and flexible vacation time. Though our backgrounds are diverse, we share a belief—lives flourish when people feel close. That common inspiration keeps us aligned with our purpose as a team, which is scattered across 16 states, coast-to-coast in North America. The distance doesn't slow us down. We keep the engine humming from our homes, co-working spaces, and coffee shops—connecting with daily Zoom calls, and retreats. Whether collaborating through Slack, video calls, or of course Marco Polo, our team knows how to keep connected—it's what we do best! Does this sound interesting to you? If so, then we'd love to hear from you. We care deeply about diversity and inclusion at Marco Polo. We are an equal opportunity employer and do not discriminate on the basis of race, religion, color, national origin, gender, sexual orientation, age, marital status, veteran status, or disability status. We can add teammates from anywhere in the US.
Our e-mail is jobs@marcopolo.me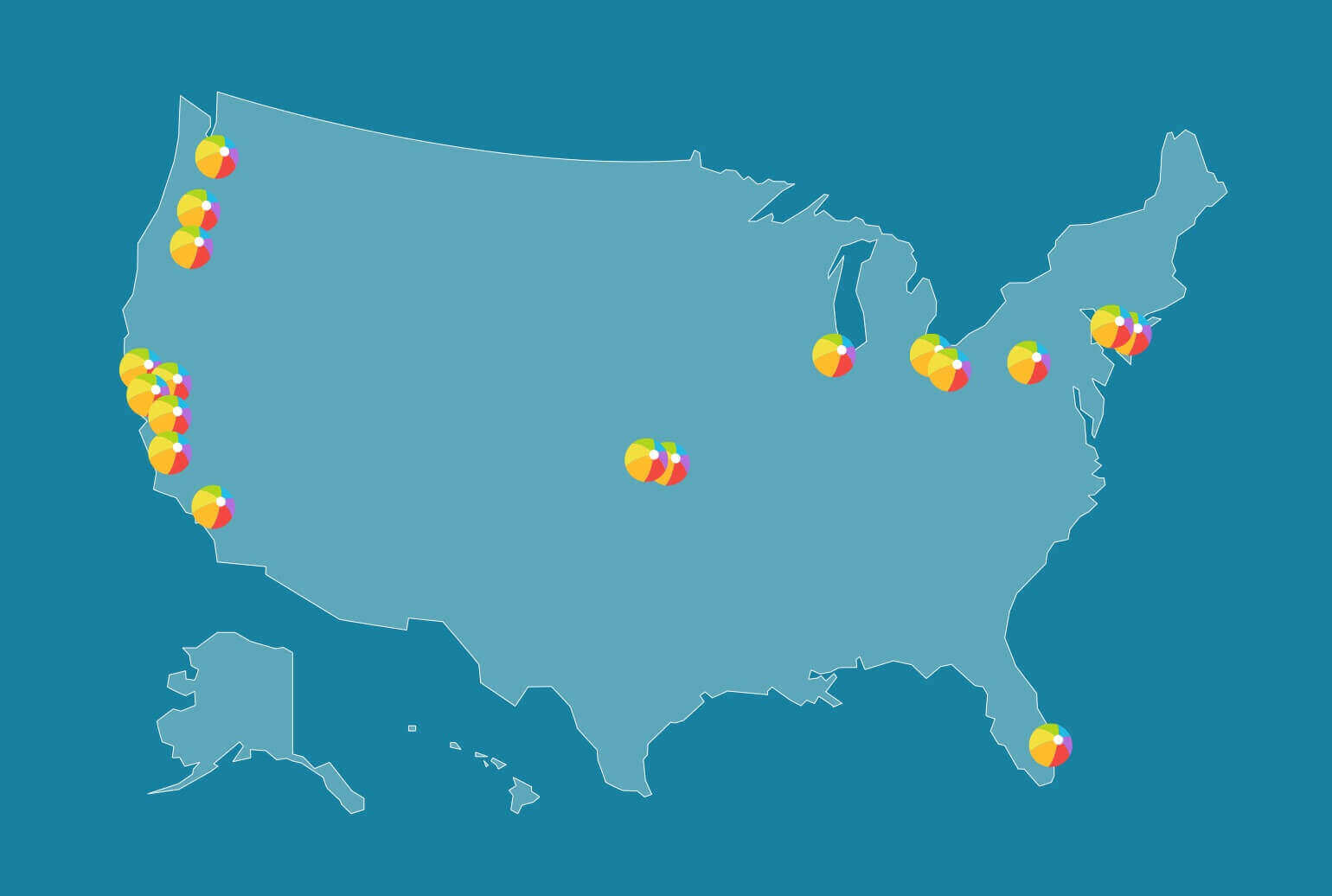 We're in 16 different states and counting!