A Hamilton cast member stays close to his boyfriend while on tour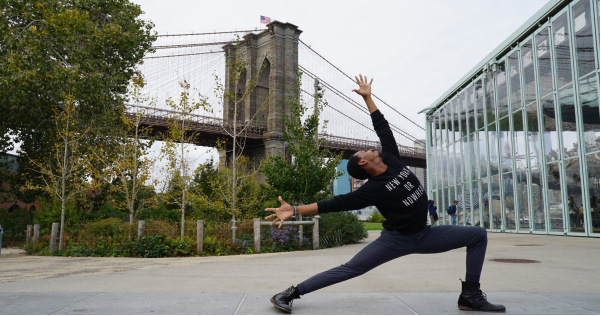 When a Broadway tour beckoned, Tyler turned to Marco Polo to help him stay present professionally and personally with his boyfriend back in NYC.
I'd been on tours before with Mamma Mia! and Matilda and, to be honest, I was always afraid of having a long-distance relationship because I thought it'd be too hard to stay present in the moment while I was away.
But, there we were, separated by hundreds, and sometimes even thousands, of miles.
Texting became our primary form of communication. But it was hardly ideal. Texts can be truncated and easily misread. It's hard to tell how the other person is really feeling. And as far as staying present, I found myself walking around these beautiful cities with my head down, typing on my phone.
Then my friend who's on tour with The Book of Mormon told me about Marco Polo. I got my boyfriend on it. And I'm not exaggerating when I say that Marco Polo became the backbone of our relationship.
It's one step away from my boyfriend being in person in front of me. I can see if he's feeling sad, or tired, or super happy. When I get a break for a minute or two during the show, I'll go backstage and pick up my phone and check to see if I have Polo. I love seeing what he is going to come up with to say.
With Marco Polo, there is a sense of clarity and transparency to our communication. It's definitely more personal. It's beautiful.
Now I can walk around with my head high, totally present in the moment where I am, and still be present with my boyfriend on Marco Polo, too.
I kind of can't believe I didn't find it until now. But I guess when I needed it, I found it. Now I'm working on getting family on Marco Polo, too.