A busy mom reconnects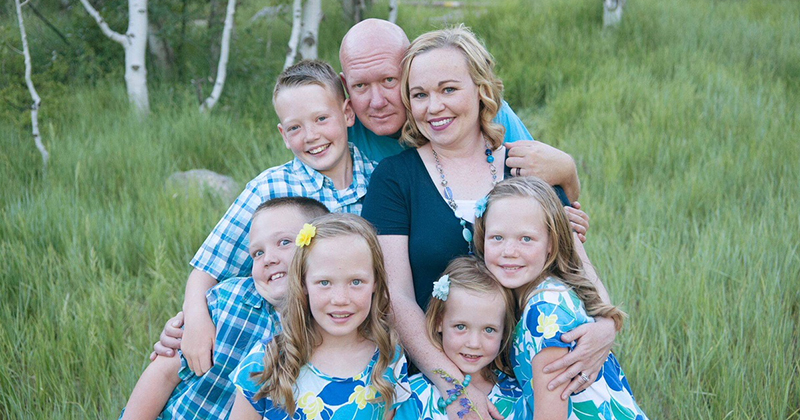 When life gets stressful, close relationships with family and friends keep this mother of five feeling steady.
Friends & Family
Mental Health
Welcome to Betsie's world
Life is a little crazy at my house.
Let me explain: With five kids, four grown hens, five new chicks, a parakeet – and a husband in the military – I've got a lot on my plate. When I sit down at my computer, it's to work.
So, even though I have a big extended family and girlfriends I love, it's hard to make time for relationships with people who don't live under my roof. (Even if they live one mile down the road, like my cousin.)
At least, it used to be. Then, when my husband was deployed overseas, we discovered Marco Polo.
Staying connected to the people in my life
Despite the difference in time zones and our conflicting schedules, my kids and I were able to see my husband and talk to him every single day. The kids would send him Polos before bed, then wake up excited to see the Polos he'd sent back overnight. And, on weekends, we could go back and forth live. It helped us stay close when he was so far away.
I got my family members – even my grandparents who are in their late 80s – and close friends on Marco Polo. And, for the first time, I could see them and talk to them, all while going about my daily life and getting things done.
Being there for each other
That cousin I never saw in person? I started seeing her every day on Marco Polo. When her daughter recently had a seizure, I was right there, sending her good thoughts and discussing the steps to get a diagnosis.
Marco Polo is even responsible for bringing a new relationship to life. When my twin daughters made friends with a little girl up the street and I started to send her mom Polos of their playdates, I never expected that a friendship would blossom. But hundreds of Polos brought us close, and today she's one of my best friends.
Sure, life as a mom can still get hectic and stressful. But now, I'm always connected to the people I care about, so we can be there for each other along the way.